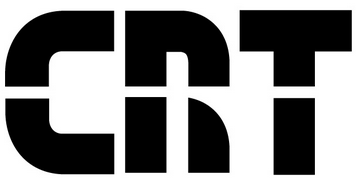 ---
WHY CRT Training (Campus Recruitment Training) at SIGN CONSULTING?
We have gone Online post Covid-19 & has been equally effective

Rigorous Coaching & Individual Attention

IIT/IIM & Experienced Faculty

Competitive Fee Structure [Low Fees]

Fee includes Materials

Online Test Series Access [210+ Tests]

Limited Class Size

VERBAL:

 Unique Strategy to deal with Verbal [As Many Indians Struggle]

QUANT & DI:

 Being from IIT, we are very strong in Quantitative Reasoning & Data Interpretation

LR:

We are very strong in Logical Reasoning being from IIT & IIM

Sessions are Interactive & Fun Filled

Top Ratings In "GOOGLE" (4.68 out of 5) [180 Reviews]
---
Why is CRT Training Important?
Corporates conduct the aptitude tests and it is important for the students to be prepared in order to crack the aptitude test. Usually the students are tested on four areas namely 1. Verbal Reasoning, 2. Quantitative Reasoning, 3. Logical Reasoning and 4. Data Interpretation.
In addition to these, some companies test the students on Computer Knowledge. Few other core companies ask questions on subjects. For example, mechanical engineering company would ask questions pertaining to the core subject in addition to the aptitude tests. 
---
When are the Tests Conducted?
Aptitude tests are conducted in the final year. So if you are a degree college student, then the test is conducted in the 3rd year. And if you are pursuing engineering, then the aptitude tests are conducted in the 4th year. Our CRT Training is unique and helps you to get prepared at the earliest so that you are even prepared for the off campus placements. Our online test series access is unique and they are segregated area wise. One can take tests from the mobile or tablet as well. Each test is for about 15 to 20 minutes and one can take it everyday to know as so where do they stand. 
---
What is AMCAT / eLitmus / CoCubes?
AMCAT (Aspiring Minds Computer Adaptive Test) is an AI-based computer adaptive test which evaluates job applicants on critical areas like communication skills, logical reasoning, quantitative skills, and job-specific domain skills thus helping recruiters identify the suitability of a candidate for different job roles.
eLitmus  (eLitmus Evaluation Private Limited) is an Indian recruitment organization founded by ex-Infosys employees. It helps the companies in hiring fresher's to their entry-level jobs through its effective and unique test called eLitmus pH test. This test is used by most of the companies including some fortune 500 companies like Dell, General Electric, etc. to recruit graduates.
CoCubes is India's largest assessment and hiring platform. It runs assessments to measure employability across all domains-from programming to plumbing. CoCubes is the acronym for Connecting Colleges Companies and was founded by IIT Bombay Alumnus. 
---
Can the CRT Training help us for AMCAT / eLitmus / CoCubes?
All these tests help the corporate recruiters to shortlist you for the next stage and our CRT training will help you for these tests by enhancing your aptitude skillset. We will only be focusing on four major modules namely 1. Verbal, 2 Quantitative, 3. Logical Reasoning & 4. Data Interpretation